A-46 Yamaha YPJ-MT Pro / E-MTB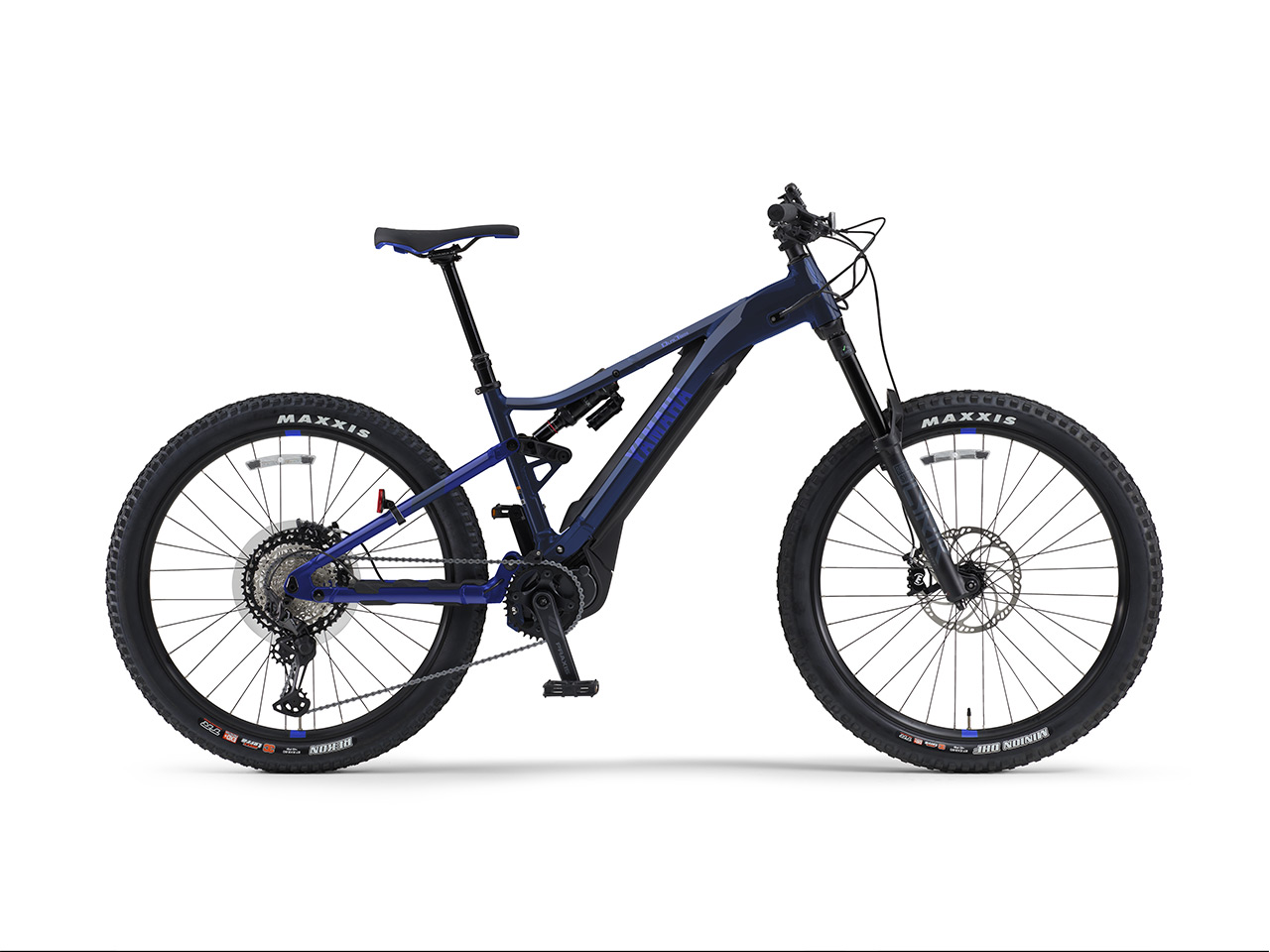 Rental price

8,800JPY/day(2nd day onwards 5,500JPY/day)
23,100JPY/week
Size

M / L
Color

Blue
Bike details
The e-MTB flagship model makes full use of Yamaha's technological capabilities and originality.
Since its founding, Yamaha is a company that creates excitement and has continued to pursue a sense of unity woven between people and mechanisms.
The YPJ-MT Pro is Yamaha's first full-suspension e-MTB, making full use of this technology.
A uniquely designed dual twin frame inspired by motorcycles, a full suspension that contributes to stable and exciting riding in a variety of situations, and an extremely powerful and smooth assist feel...all of which are unique to a motorcycle brand. of
Originality is alive and well.
The moment you step on the pedals, you can feel the sensation of ``Jinba Ittai'' as if the nerve transmission reaches the end of the wheel, giving you the joy of driving it.
Encountering YPJ-MT Pro will stir up your sense of adventure.
[Manufacturer's suggested retail price] 748,000 yen
[Usage scene] Touring
[Target person] E-bike intermediate vehicle
[cruising distance] 73km to 296km (fully charged)
[Charging time] 3.5 hours/time
[Frame] Aluminum
[Vehicle weight] 23.7 kg
[Note] Monthly rates are not available during the high season from March to November. Monthly rates are available from December to February.