B-35 BIANCHI SPRINT DISC 105 / Road bike with bright celeste color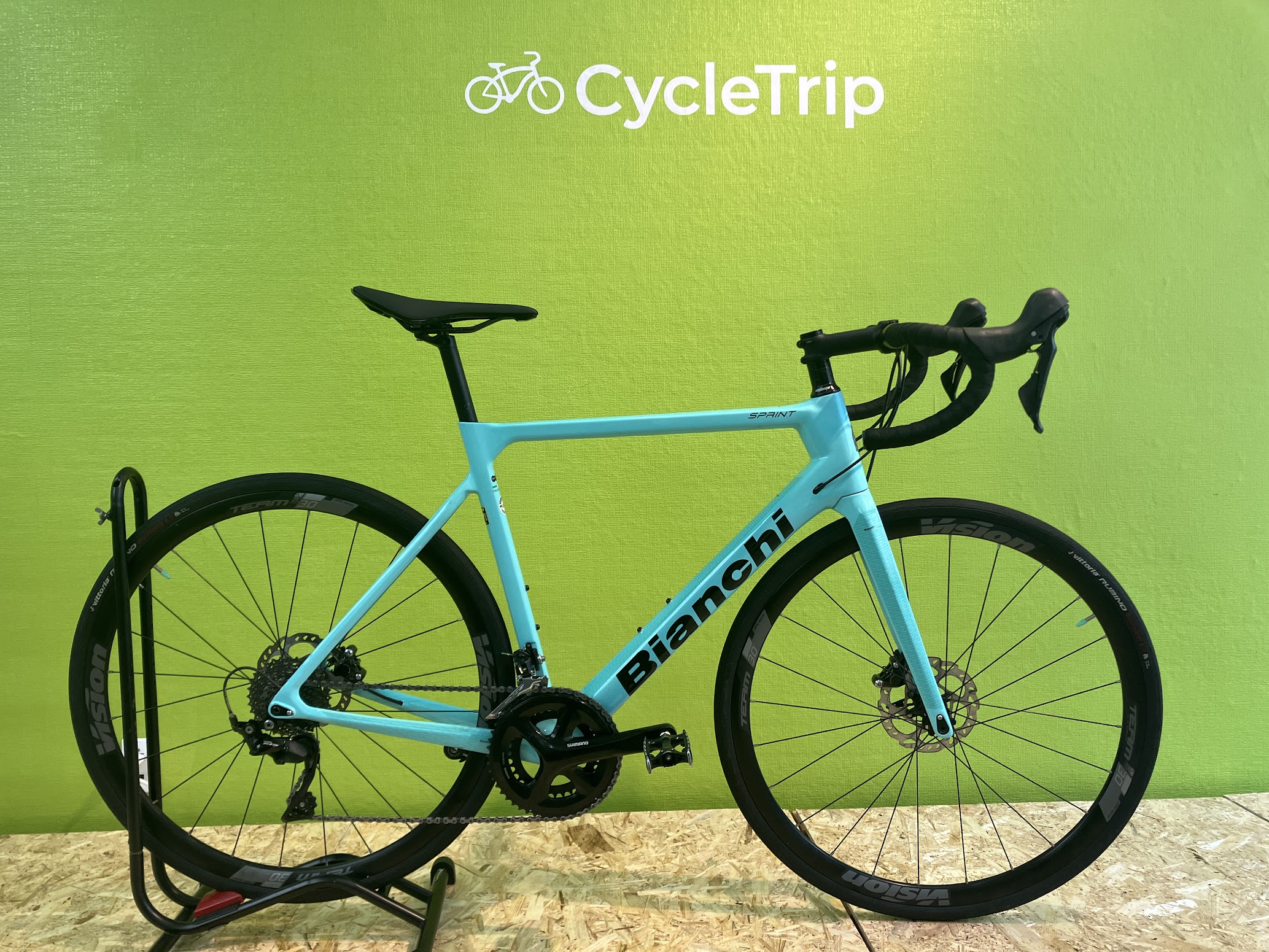 Rental price

8,800JPY/day(2nd day onwards 6,600JPY/day)
23,100JPY/week
34,100JPY/month
Size

180~190cm
Color

Celeste
Bike details
Recommended point
A versatile model that can handle both aero road and theoretical gliding.
The components are equipped with reliable Shimano hydraulic disc brakes. Components with excellent versatility and ease of maintenance are the best choice for long-term use.
The maximum tire width is designed to be 28C, and is intended not only for racing but also for Gran Fondo and other applications.
I would like to recommend this model as the perfect model for stepping up from an aluminum road bike or from a middle grade carbon bike (rim brake).
*Please note that the kickstand is not included.

Explanation video
We have summarized the precautions for how to ride and handle road bikes, so please be sure to watch it before renting.
https://www.youtube.com/playlist?list=PLRD_mHcKlbKVcUESZ-BJWWvtE7L9EfsDe
Other information
[Manufacturer's suggested retail price] 250,800 yen
[Component] Shimano 105
[Frame] Carbon
[Usage scene] Touring, racing
[Target] Intermediate to Advanced
[Remarks] Monthly rates cannot be used during the high season from March to November. One month fee is available from December to February