B-9 MERIDA SCULTURA 100 (CLARIS) / Racing Road Bike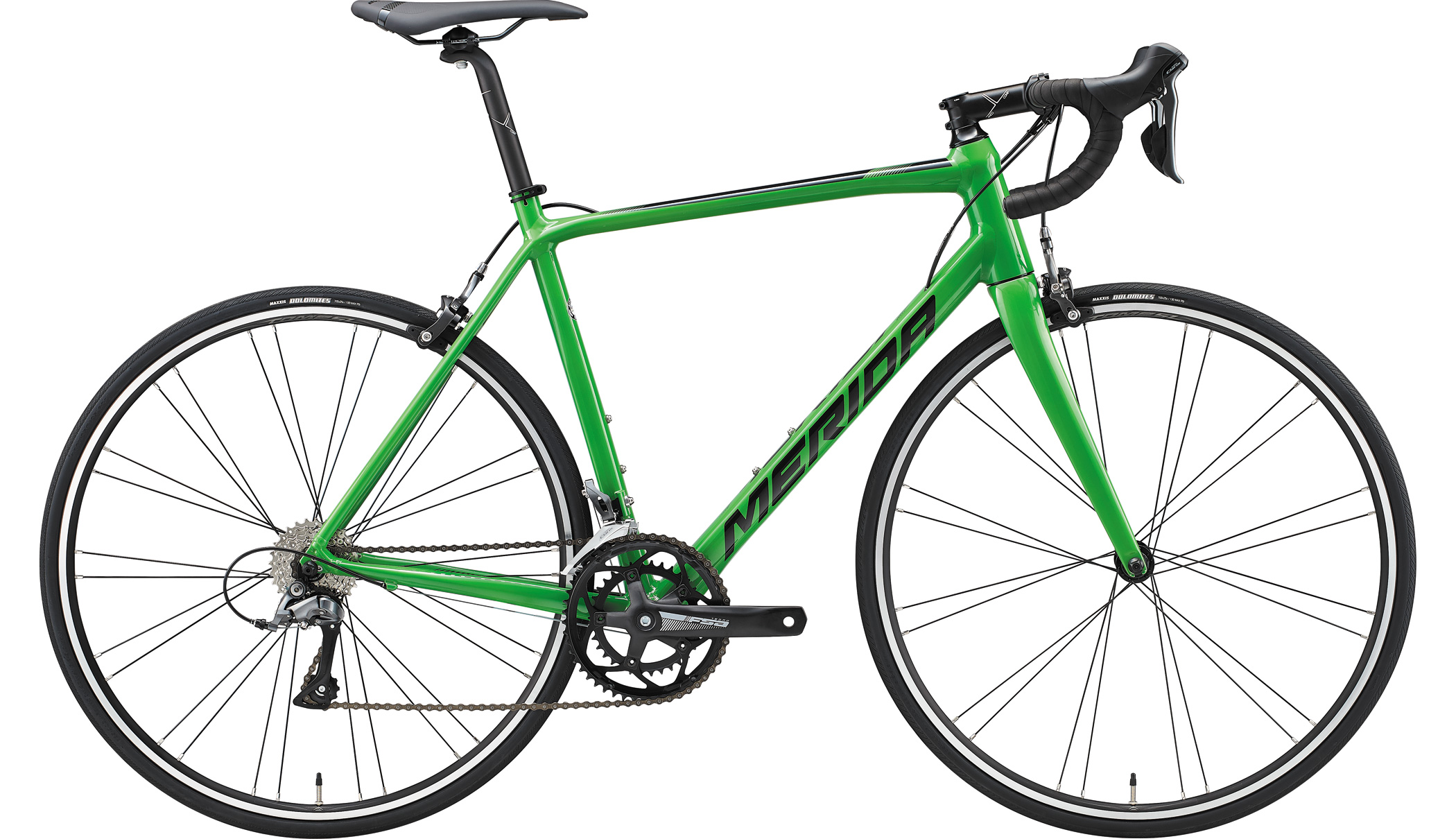 Rental price

6,000JPY/day(2nd day onwards 4,000JPY/day)
16,000JPY/week
19,000JPY/month
Size

540(175~185cm)
Color

Green
This bike is a race replica type road bike from Merida, well-known brand bicycle by its advanced engineering and processing technology which cultivated the marvelous racing bikes.
This bike is an all-around aluminum road bike that combines high quality aluminum frame and full carbon fork to ensure speed and safety. The number of gears is 8 and the number of teeth (of bicycle) is 11-28T, so that it can manage a wide range of cycling scene such as from speed running to hill climb. The full carbon fork of the front wheel, which is made of lightweight and highly vibration-absorbing carbon, contributes to handling and comfort as well as safety in the event of a collision.
In addition, SHIMANO's CLARIS drivetrain, which has a reputation for reliability and shifting performance, and a caliper brake that facilitates fine speed control are used to achieve high durability and maintenance performance.
This model is designed for slightly leaning forward posture so that even beginners can enjoy the atmosphere of a real racing bike.
【Manufacturer's suggested retail price】 108,900 yen
【Useage】 City ride (everyday use), race
【User】 Road bike beginner to experienced person
【Frame】  Aluminum
【Weight】 9.4 kg