B-2 Giant DEFY ADVANCED 2(105) / Long distance cycling road bike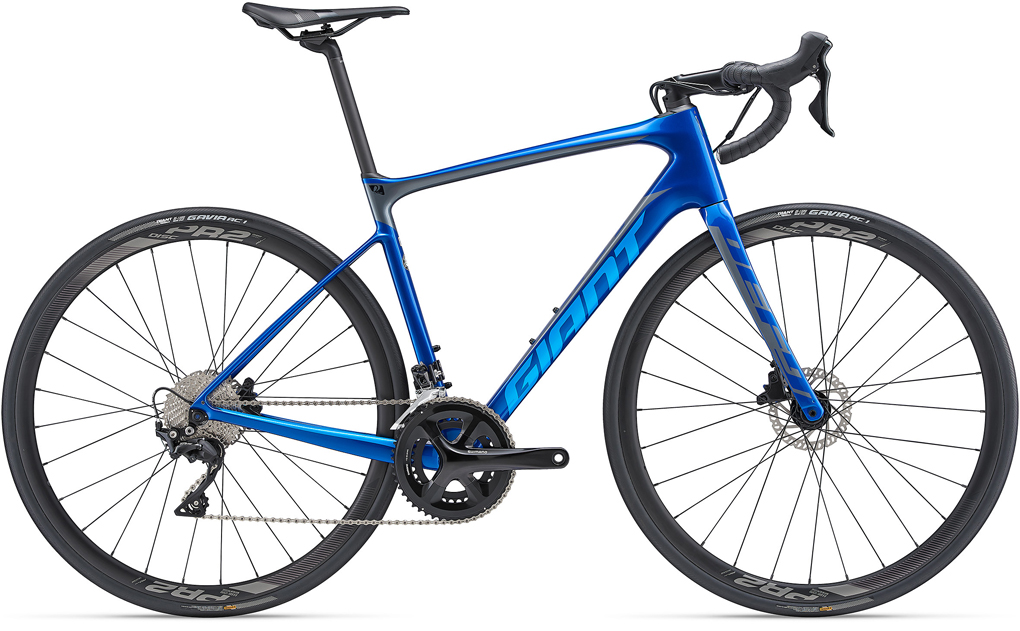 Rental price

8,800JPY/day(2nd day onwards 6,600JPY/day)
23,100JPY/week
34,100JPY/month
Size

S(165〜175cm)
Color

Blue
This is a sharp and edgy carbon disc road bike for endurance models designed for Giant's long-distance riding. It is equipped with D-FUSE handle that absorbs vibration by bending, D-FUSE seatpost that actively absorbs schocks from the road surface, lightweight 28C tubeless tire has excellent running efficiency and high puncture resistance. Also it has hydraulic disc brake, which are becoming a major trend for road bikes is installed, so even with just a little power you can easily put on the breake.
In addition, since its corresponding tire width is as wide as 25 to 32c, it can be used for light off-road (unpaved roads) such as dirt and gravel by replacing it with thicker block tires (*Using the bike on unpaved road may cause a malfunction, so use is prohibited under the rental agreement of CycleTrip). Furthermore, since it is equipped with a carrier dowel, a saddle back can also be attached.
For those who want to enjoy a comfortable and stable ride rather than pursuing speed, and those who want to cycle long distances at their own pace in a relatively comfortable posture without leaning forward too much, this bike is recommended from CycleTrip.
【Manufacturer's suggested retail price】 264,000 yen
【Useage】 City ride (everyday use), long ride (touring)
【User】 Road bike beginners
【Frame】 Carbon
【Weight】 8.9 kg
【Note】 The side stand cannot be attached, so be careful when handling it so as not to tilt the bike`s body.
[Remarks] Monthly rates cannot be used during the high season from March to November. Monthly charges are available from December to February.