A-10 Benelli TAGETE 27.5 / E-bike with large-capacity storage battery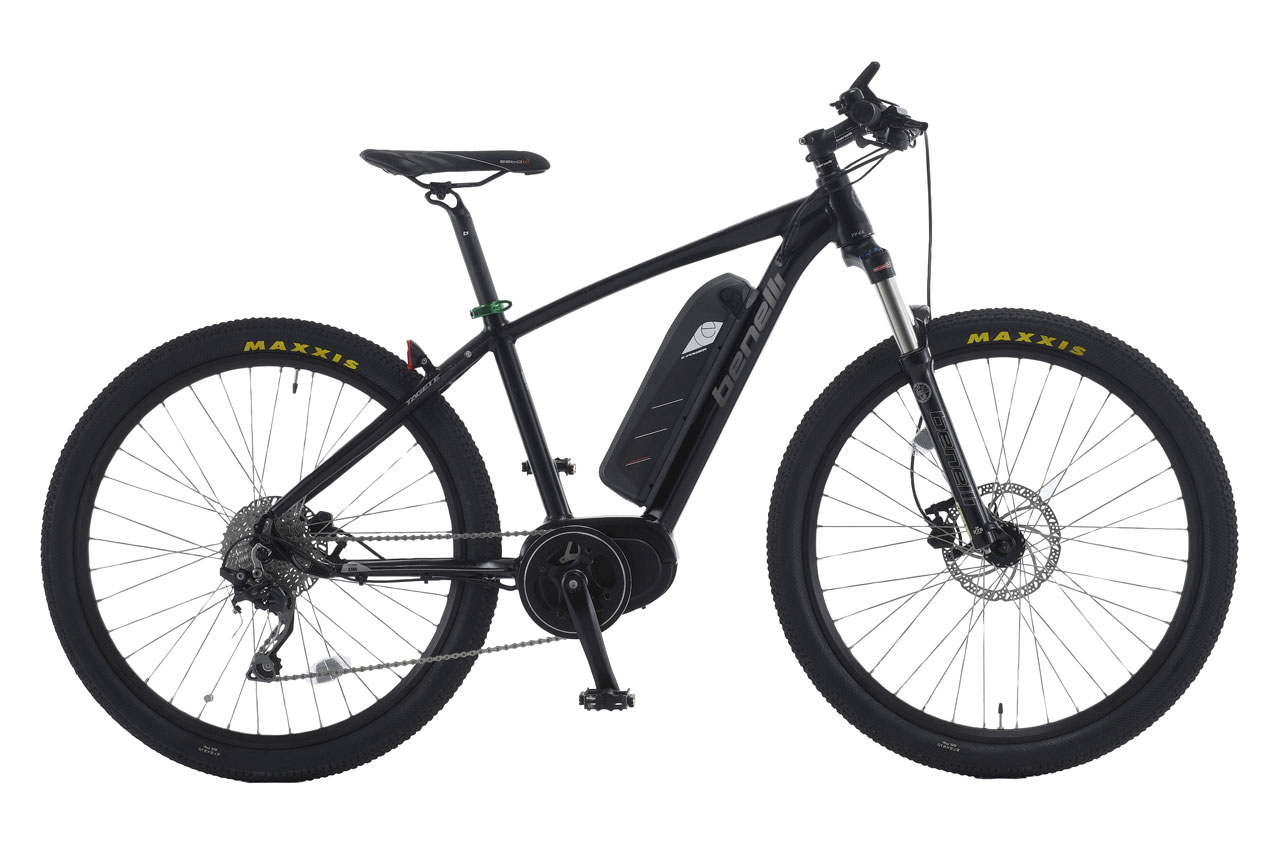 Rental price

6,000JPY/day(2nd day onwards 4,000JPY/day)
16,000JPY/week
18,000JPY/month
Size

XS (155cm-175cm) , S (165cm-185cm)
Color

Black
Bike details
This bike is a MTB type E-bike with a sophisticated design of Italy's world-famous motorcycle manufacturer, Benelli.
As it has a front suspension, it has a high shock absorption rate and is suitable for full-scale trail riding equipped with a hydraulic disc brake that can safely stop on any road condition. You can also charge your smartphone with USB charging through this bike`s battery. Since a large capacity battery is combined, it is possible to achieve a maximum pedal assist distance of 100km by saving the assist mode while cycling.
The frame uses high grade 6061 aluminum alloy. It also has a 10-speed transmission so that you can adjust its speed to reduce battery drain. The size of the wheel of this bike is 27.5 inch which is used for mainly for MTB racing. This type is one size larger than the conventional 26 inches, so it is easy to get over bumps and so on, so it exhibits excellent running performance on city streets and steep slopes.

The CycleTrip staff said, "It's the easiest bike to ride". This is a perfect bike for city ride.
【Manufacturer's suggested retail price】 261,800 yen
【Usage】 City ride (everyday use), Steep slope
(*the use of this bike with dirt roads, forest roads, and other unpaved roads may cause serious malfunctions or breakdown, therefore the use of the bike under those road condition is prohibited according to the rental agreement of CycleTrip)
【User】 Beginner of e-bike
【Cruising distance】 Maximum 100km
【Charging hours】 Around 7 hours
【Frame】 Aluminum
【Weight】 22 kg
【Remarks】 Rear carriers and mudguards can be equipped, and affordable size for women