A-15 Benelli ZERO N2.0 / Foldable mini velo E-bike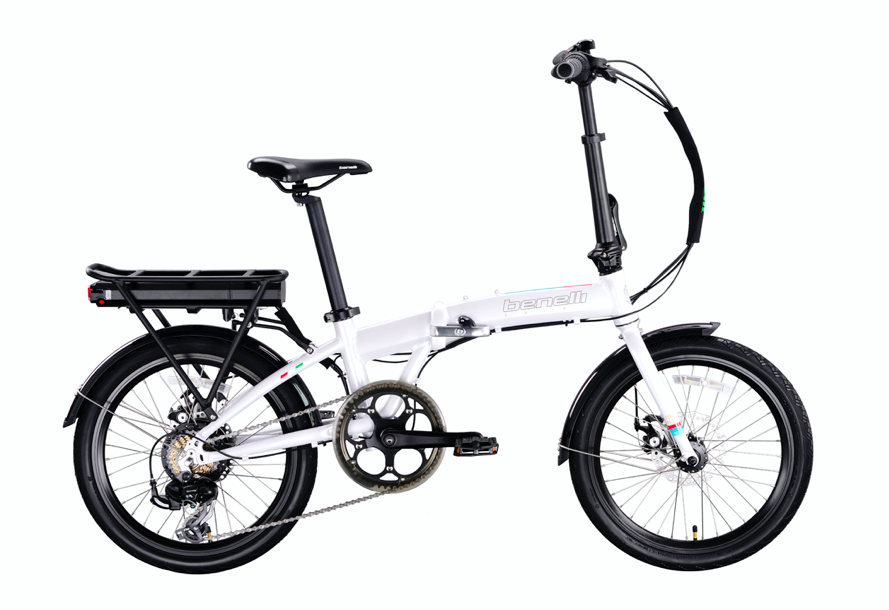 Rental price

6,000JPY/day(2nd day onwards 4,000JPY/day)
16,000JPY/week
21,000JPY/month
Size

145cm~
Color

White
Bike details
This foldable mini velo is made by Italy's world-famous motorcycle manufacturer Benelli. The battery is located under the rear carrier and the battery can last up to 65km. At first glance, it has a lovely form, but its assisting power is attractive, so it's also recommended for everyday commuting.
Although it is a folding bicycle, it equips a carrier and mudguard. The frame uses high grade 6061 aluminum alloy. The saddle uses Italian brand Ceraroyal, which is renowned as the finest, so the ride is comfortable. The brake is equipped with front and rear disc brakes with high braking power.
It can be folded and put in a carrying bag, or it can be carried in a car. You can also store it indoors by folding it, which gives you a sense of security.
【Manufacturer's suggested retail price】162,800 yen
【Useage】 City rides (everyday use)
【User】 E-bike beginners
【Cruising distance】 65km (full charge)
【Charging hour】   4 hours to 6 hours/time
【Frame】       Aluminum
【Weight】 18.5 kg
【Remarks】       Rear carriers and mudguards can be equipped, and affordable size for women