C-2 COMMENCAL EL CAMINO 29er / Limited time discount authentic MTB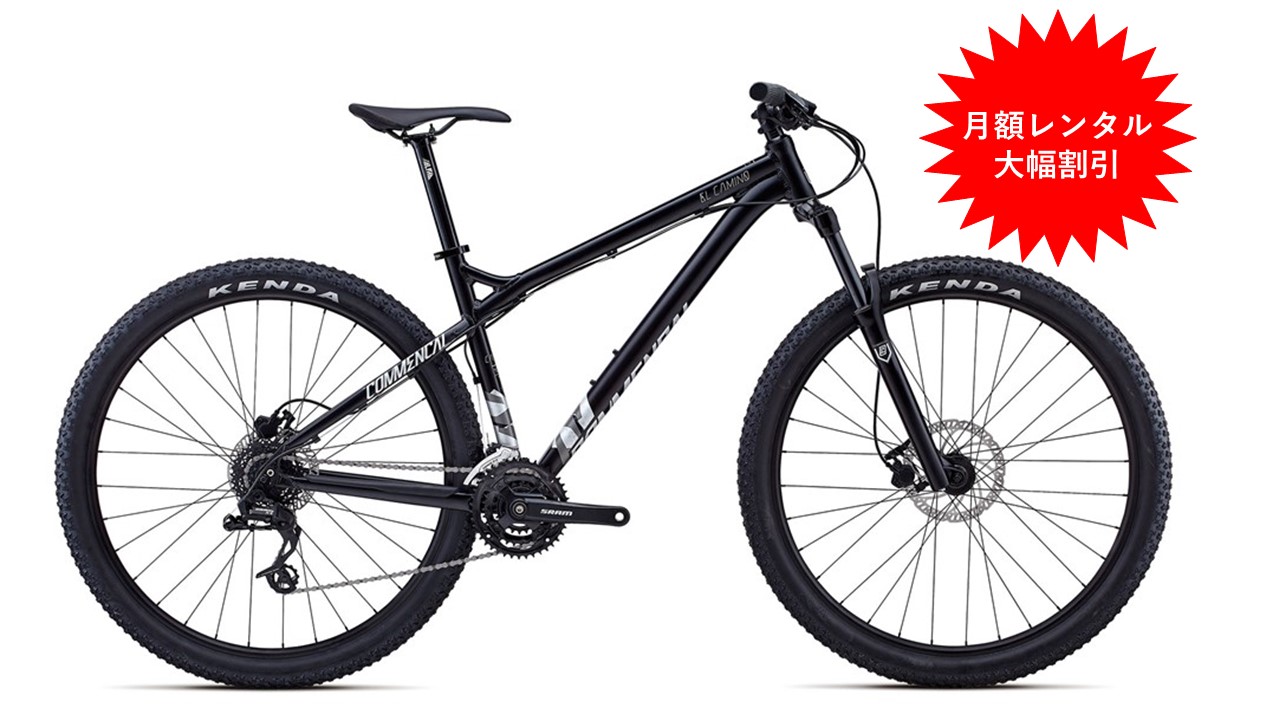 Rental price

4,000JPY/day(2nd day onwards 3,000JPY/day)
11,000JPY/week
13,000JPY/month
Size

S (160cm~) , M (168cm~)
Color

Matte black
Bike details
COMMENCAL was founded in the Republic of Andorra, located in the Pyrenees on the southern border of France, for the purpose of creating the ideal bike for the founder Manx Comensal himself. Since then, the COMMENCAL MTB has swept the podium of enduro races in Europe and has a reputation for its high quality. Even though its appearance is sporty, we can feel the sophisticated and elegant frame design and coloring.
It is equipped with a front suspension and the frame is made of high-grade 6061 aluminum alloy. Its high balance can be seen at rough road conditon and its running performance and controllability can be enjoyed widely from off-road beginners to advanced riders who prefer tough riding (* Use on unpaved roads such as dirt roads and forest roads may cause malfunctions, so use is prohibited under the rental agreement of CycleTrip).
The tires are larger than the EL CAMINO 650B, which is the same MTB, so you can enjoy a stable driving feeling and a sense of speed.
【Manufacturer's suggested retail price】 109,780 yen
【Useage】City ride (everyday use), long ride (touring)
(* Use on unpaved roads such as dirt roads and forest roads may cause malfunctions, so use is prohibited under the rental agreement.)
【User】 Beginners to experienced person
【Frame】 Aluminum
【Weight】14.1 kg